ABS

Exercise Blog

The ABS Exercise Blog delivers all the latest additions and changes to the ABS-Exercise-Advice.com website.

To subscribe to the ABS Exercise Blog (no email address necessary), RIGHT-click on the orange RSS button, and then copy-and-paste the URL of the RSS feed into your RSS reader.

Or click on the Google, My Yahoo!, My MSN, or Bloglines button if you keep a personalized home page there, and follow their instructions.

If you're not sure what RSS and blogging is all about, see What's an RSS Feed? for more information.

Once you start, you'll love how RSS brings the world to you.
Become Part Of The Blog!
Help others improve their fitness and inspire them to reach their goals. Share your favorite exericse tip or your success story. Your tip or story becomes part of this blog for others to gain wisdom and inspiration from.
Here are
ABS

-Exercise-Advice.com's latest updates ...
How to Lose Belly Fat and Keep It Off for Life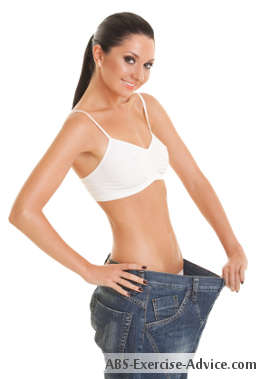 Learn how to lose belly fat and keep it off for life. Free report reveals a complete fat burning plan to get real, true, amazing health and the flat stomach that comes with it.
Continue reading "How to Lose Belly Fat and Keep It Off for Life"
Spread the Word ...
I do my best to make this site a valuable resource just for you, my visitor, to help you improve your health and fitness. If you've found this information helpful, please share it with your friends, so they can benefit from it, too.