RISHI SHARMA :WEIGHT LOSS GLORY OF LOSING 110 POUNDS AND MAINTAINED IT FOR 8 YEARS
by Rishi Sharma
(New Delhi , India)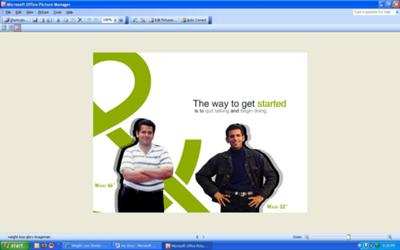 FROM 264 POUNDS TO 154 POUNDS
Hello ,


I hope you are in great spirits.
I am a successful weight loss story of losing 50KG(110 pounds) in a span of one year and maintaining my weight since last 8 years.
The unique thing about my weight loss is that I have been born with fat genes(both maternal and paternal side) , have been overweight right from childhood till the age of 25 years. I did not only lose weight naturally but also maintained it for 8 years with a basic natural lifestyle of healthy diet, healthy exercise and healthy rest.
I have my own website titled
http://www.weightlossglory.com and http://www.weightlosscook.com where I reach to the common masses with the issue on weight loss and good health.
Weight loss and weight maintenance + good health requires A DISCIPLINED HEALTHY LIFESTYLE OF EXERCISE , DIET ANS REST.
Regards
Rishi Sharma
www.weightlossglory.com
www.weightlosscook.com
I do my best to make this site a valuable resource just for you, my visitor, to help you improve your health and fitness. If you've found this information helpful, please share it with your friends, so they can benefit from it, too.