How to get rid of my baby fat
by Rosie Medina
(Bakersfield,CA,USA)
My abs exercise question is how do I get a six pack and get rid of my baby fat.


Rosie,
This is a common question I get. I wish there was an easy answer for you. Unfortunately, for us women, when we go through pregnancy many times our bodies change forever.
That doesn't mean you can't make changes. You can. But, it will take dedication and effort and time. The resource I recommend is Fit Yummy Mummy.
Check it out by clicking the image below...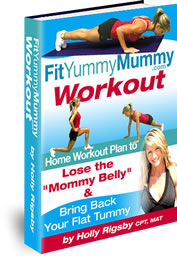 Helping you reach your fitness potential,
Shelley
I do my best to make this site a valuable resource just for you, my visitor, to help you improve your health and fitness. If you've found this information helpful, please share it with your friends, so they can benefit from it, too.