Berry Banana Smoothie Recipe
by Sarah Tennant
(New Zealand)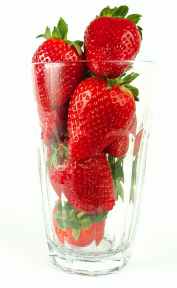 A creamy, thick smoothie without any ice.


1 cup natural yoghurt
3/4 cup frozen berries (strawberries, raspberries and boysenberries are a nice mixture)
1 banana
splash of vanilla
1/2 tsp cinnamon
1 T honey
Blend together.
**Tip**
- If you want a really thick smoothie, make a little extra mixture each time and freeze in ice cube trays to add to the next batch.
Join in and write your own page! It's easy to do. How? Simply click here to return to Healthy Smoothie Recipes.
Spread the Word ...
I do my best to make this site a valuable resource just for you, my visitor, to help you improve your health and fitness. If you've found this information helpful, please share it with your friends, so they can benefit from it, too.