Banana Coffee Smoothie Recipe
by Vidula
(India)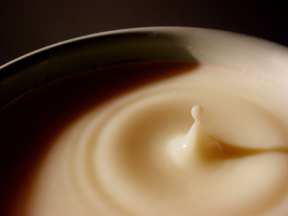 This is my husband's favorite breakfast drink. You will also love it.


The recipe is as follows for 2 people.
2 small frozen bananas
1 1/2 cups low fat milk
1 container low-fat coffee yogurt
1/4 teaspoon ground cinnamon
dash of nutmeg
Combine frozen bananas, milk, yogurt, cinnamon, and nutmeg in a blender.Cover and blend till smooth. To serve, pour into glasses. Garnish with fresh banana slices and mint.
I do my best to make this site a valuable resource just for you, my visitor, to help you improve your health and fitness. If you've found this information helpful, please share it with your friends, so they can benefit from it, too.